I swear I am the biggest blog slacker in the world!   So I will try yet again to update this poor thing like normal humans do.
so here it is 2 days before Halloween.  I have made many projects and pages but have not posted them and I feel it should be done right now.
I always scrap last years photos this year.. if that makes since..
so here we have Scott with his booty from Halloween night..
Melanie and Tiff carving pumpkins.. I love the haunted line from My minds eye.  It has a awesome paper bag feel and color  to it.
This is Bud Bud last year.  He is so funny he loves to go door to door and look inside peoples homes.
Markies big bar from Halloween night
I have this odd way of making many little hanger things.. Luckily my sister is more than happy to snap them up for her apt.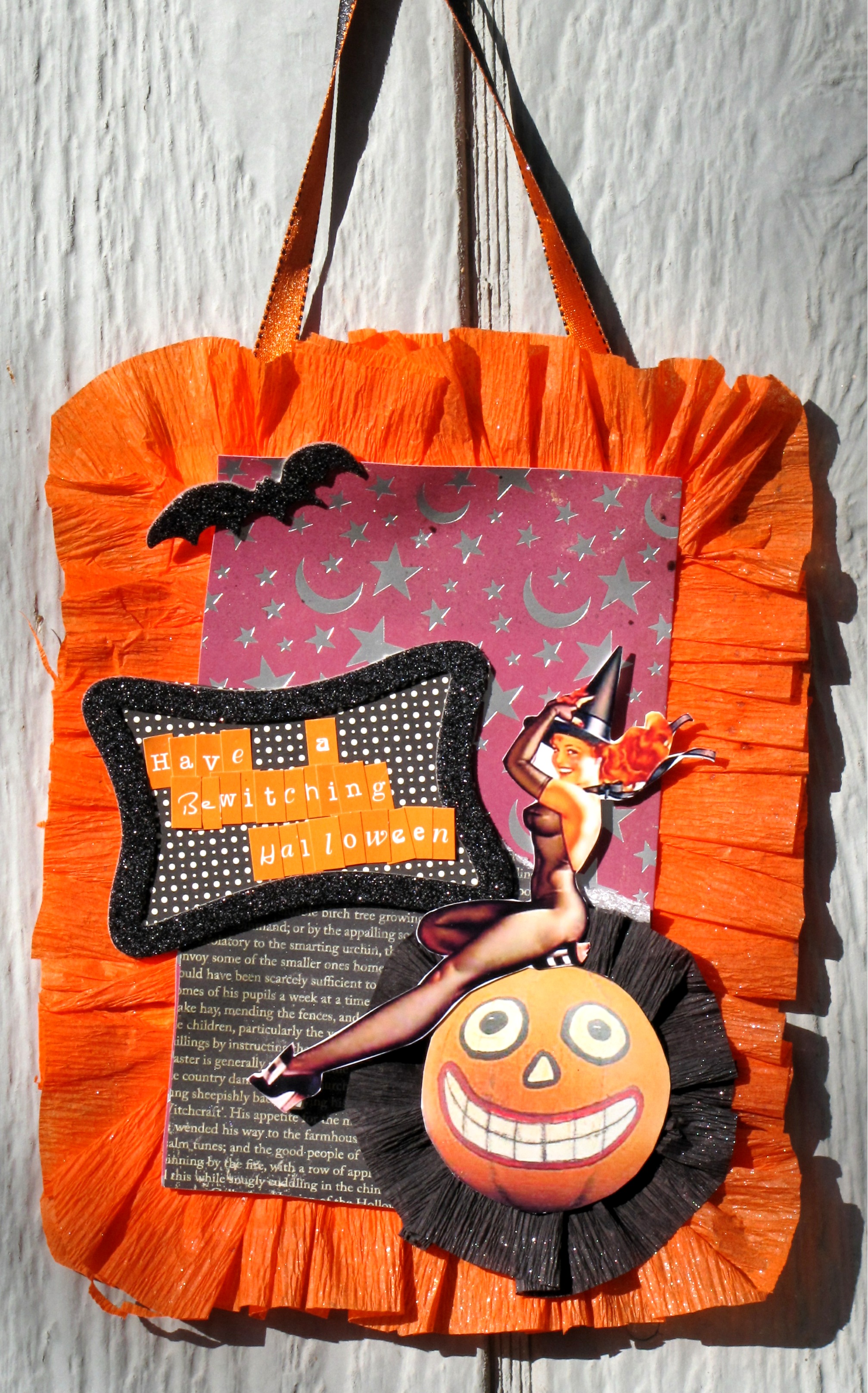 as you can see I love crape paper.  It gives such a fun touch and if you are careful you can use glimmer mist on it to add sparkle.
Up next is a fun sugar skull I made.  Looking back I know I could have done better but at the time I was not home so I had to make due with what I had in my scrap bag.
so yet again I promise to keep up my blog..  Perhaps it will be easier now that my hubby has a new job.  I also hope to be moving from this apt soon.  Keep your fingers crossed we need more room.